We Are Your Place for Most Popular Robotime Toys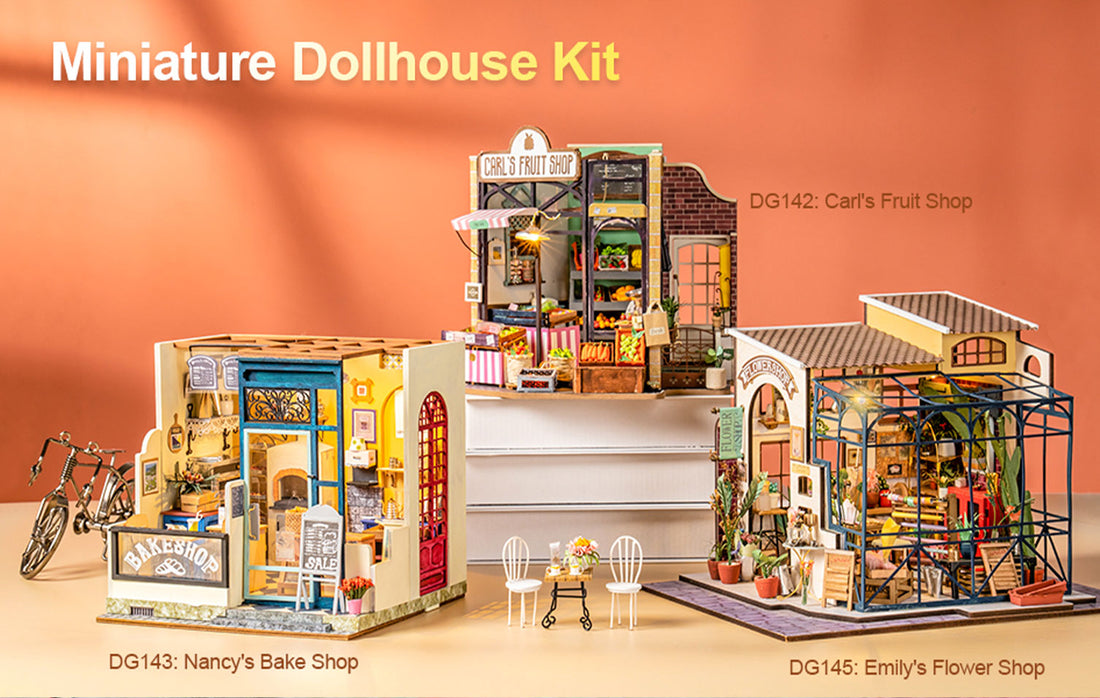 Whether you are a collector or someone who just likes to play with miniature toys, you are going to find that Robotime has the collection that best suits your needs. We carry all of the most popular and best-selling Robotime toys within our store, including the DIY miniature toys. You will find that everything you are looking for in this brand is available.
While offering an abundance of selections, here are three of the most popular Robotime toys.
3D Wooden Puzzles 
3D Wooden Puzzles take your imagination and engineering skills to different levels. Most have become accustomed to putting together two-dimensional puzzles. Still, these wooden puzzles enable you to build cars, trains, mechanical devices, and other structures that will put your imagination and dexterity to the test.
These puzzles are spectacular. They bring to life the structures and enable you to work on them together with your dad, son, daughter, or mom, or to do it yourself. This is a type of puzzle that is a lot of fun.
Doll Houses
Dollhouses have captured the imagination of girls and boys alike for generations. Boys and girls of all ages love dollhouses, but you may not want one that takes up a lot of room. This is where the miniature dollhouse can be a spectacular selection.
What is excellent about these dollhouses is that you still get to put them together. All the furniture and adornments of a traditional dollhouse are included in these miniature models. Thus, you get tables, chairs, bedroom furniture, pots and pans, and all of the other features you would find in any room in a home, all in dynamic colours.
A Great Many Toys
While these are two of the more popular toys from Robotime sold, they are not the only ones. We offer action figures and dolls, music boxes and much more. Whether you want to build a do-it-yourself wooden puzzle gun or you want a dancing ballerina music movement box puzzle, we have all of the selections you desire.
Robotime indeed provides the very best toys for kids of all ages, and you are going to find that the selection we have available is perfect no matter what taste you may have. We understand that you may grow older, but you don't have to be older. Robotime helps you to stay young at heart.